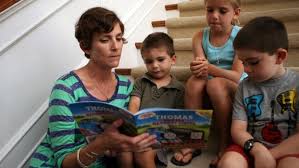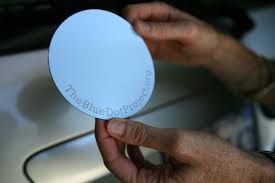 The Blue Dot is the international symbol for maternal mental health awareness.

The Blue Dot was created by Peggy O'Neil Nosti, a mom who suffered from postpartum anxiety with her third child who wanted to find a way to let other moms know they were not alone. Peggy created a subtle image of a blue dot and a silver lining and put it on magnets and stickers.
The symbol is being used in the National Coalition's social media awareness materials and by member organizations in new ways to promote solidarity and awareness. The symbol may be used by any one to promote awareness of these disorders.
Peggy found that by being open about what she was going through, many people would share similar experiences with postpartum depression and anxiety they had either gone through it themselves or knew someone who had.
Click here to learn more about the National Coalition designating the blue dot as the national symbol for MMH awareness.
Visit the Blue Dot Shop for a variety of Maternal Mental Health merchandise.